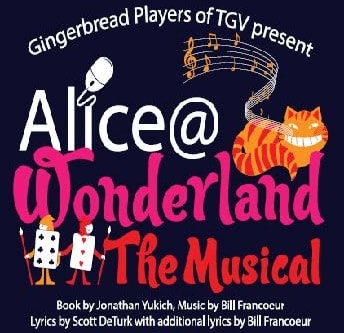 ---
September 29 & 30 and October 6 & 7 at 7:30pm
October 1 & 8 at 3:00pm

The folly of the 21st century collides with the madness of Wonderland in this rocking
musical adaptation that remains faithful to Lewis Carroll's original tale. Alice is a texting,
tweeting, and Googling girl of the modern digital era, yet she finds herself in the
Wonderland of old. With all of the characters you know and love including the Mad Hatter, the White Rabbit, and the Queen of Hearts, this musical imagines a present-day Alice
encountering the Wonderland so many of us treasure.

from Pioneer Drama Service